Supporting an event like DreamHack Dallas is no walk in the park because there are so many moving pieces—including multiple events within the event—to manage. DreamHack Dallas 2019 was held at the Kay Bailey Hutchison Convention Center, and for the first time, it brought together two major events—the classic DreamHack festival and the Corsair DreamHack Masters large scale arena tournament.
The classic festival included DreamHack's iconic BYOC (bring your own computer) LAN party, as well as cosplay competitions, music concerts, indie developer showcase, art galleries, film screenings, exhibitor expo and the premier of the DreamHack Mobile Series. In the main arena, 16 world class esports teams competed in the Corsair DreamHack Masters tournament over three days for a $250,000 prize pool.
From venue selection to labor management, general services contractors cover all the bases
As general services contractor, The Trade Group collaborates with the event producer from day one of event planning. From there, TTG is onsite every day of the event from move in all the way through tear down and ensuring the venue is cleaned and ready to go for the next event moving into the space.
For DreamHack Dallas, TTG Event Account Specialist Hillary Fluster served as the main point of contact as she has for past DreamHack events. "As general services contractor for DreamHack, we were involved in every step of the planning process. This included choosing a venue that could handle the capacity of an event of this size, while offering hotels and cultural amenities nearby that esports fans crave. We also coordinated vendor services, handled labor scheduling and managed exhibitor communications, all while minding the client's budget," Fluster says.
TTG brought in its own live event and esports experts and vendor partners to ensure all bases were covered for the multi-faceted events. Key responsibilities included handling the management of:
Labor scheduling for the event at large
Freight and drayage services
Shipping and logistics
Exhibitor communications, move-in, move out and essential services (carpet, pipe and drape, tables, chairs, furniture, booth accessories, etc.)
Rigging
Stage carpeting installation
Audio visual services
According to Fluster, both exhibitors and DreamHack were pleased with the services and solutions TTG provided. Says Fluster, "We received great feedback from several exhibitors complimenting us on our organization and communication leading up to and through the event. In addition, DreamHack said this was their best North American show yet."
Esports expertise gives TTG the edge when it comes to supporting events like DreamHack
From designing and fabricating custom exhibits for gaming clients to acting as general services contractor, The Trade Group has been involved with gaming and esports events for the past decade. The esports insight TTG brings to the table helps simplify event planning for event producers like DreamHack because esports and gaming events rely heavily on live streaming—something that is less prevalent at traditional live events and trade shows.
"When you're involved with an esports or gaming tournament, you need to create a seamless and engaging experience for esports fans who attend in person, as well as for those following the competitions online. That means the venue and stages need to look great from both perspectives, which is something we pay special attention to when we work on these events," explains Fluster.
The fact that DreamHack continues to rely on The Trade Group as general services contractor for its North American events speaks volumes. According to Fluster, "Over the past three years, we've been able to prove that we continue to be a reliable source in gaming and esports shows. We've gained a lot of experience and improved our procedures, which makes shows run much more smoothly today. Through working with the DreamHack team over the years, we've built a great relationship and proven we are knowledgeable and beyond capable of assisting them in putting on a great show."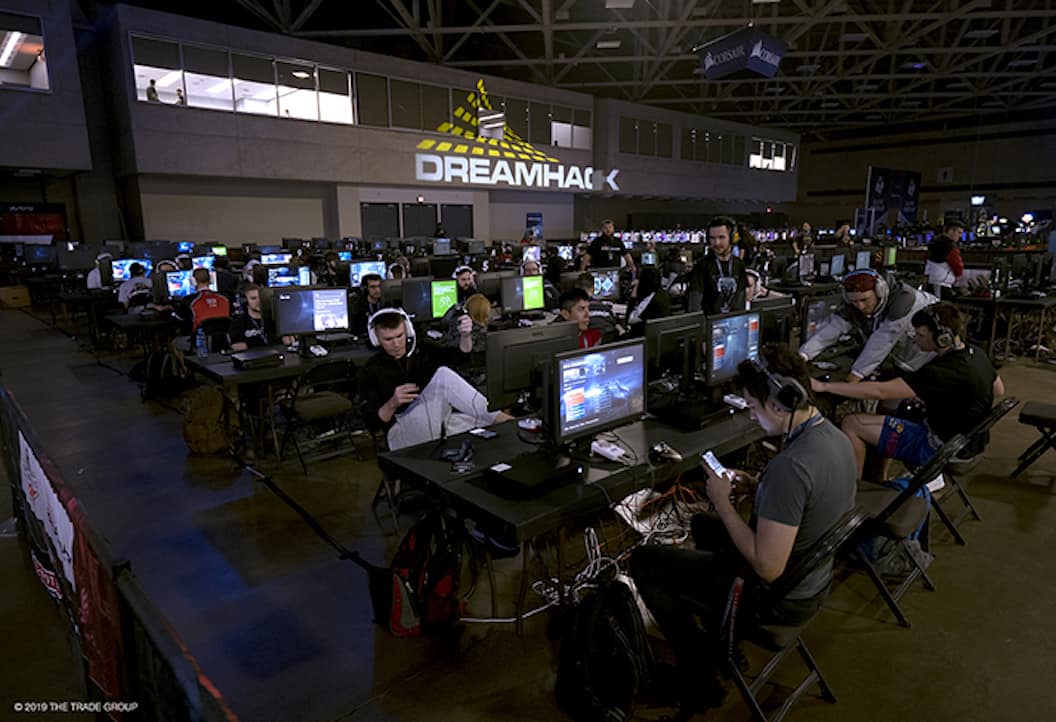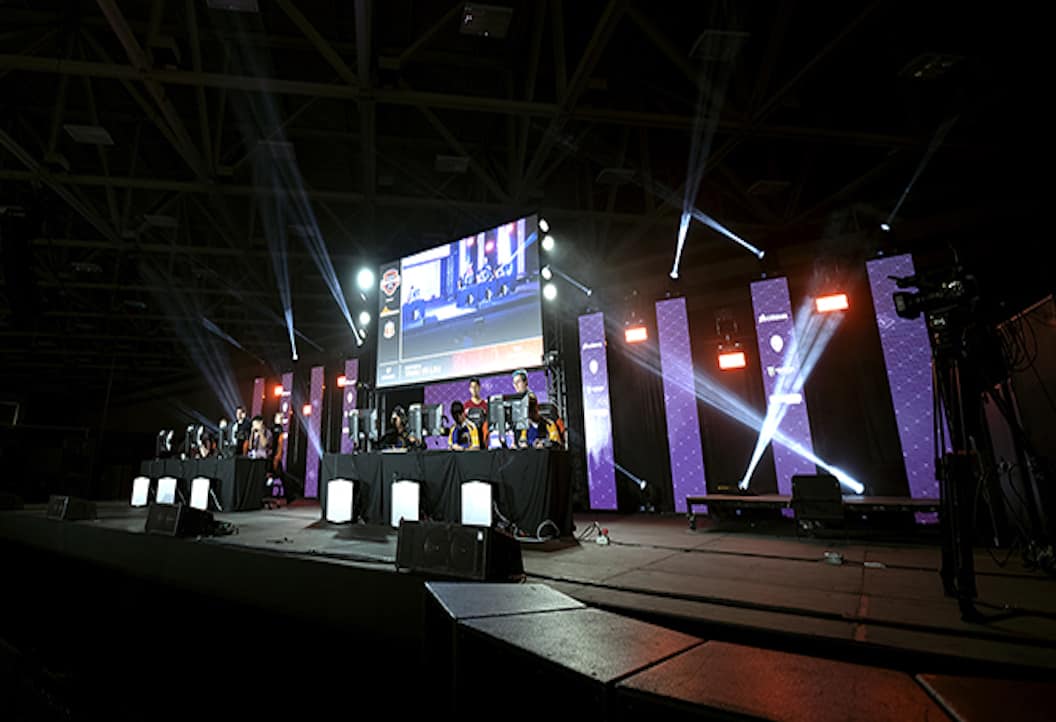 Need help planning and executing an upcoming esports event?
The Trade Group is here to help. To speak with one of our friendly and knowledgeable esports event specialists about your goals, give us a call at 800-343-2005.