Introduction
The Trade Group (TTG) partnered with Battlestate Games to create a standout presence at TwitchCon. As gaming industry events continue to make a strong come back, Battlestate Games stepped up to take a massive leap in increasing brand recognition with the ever-growing TwitchCon audience.
But stepping up wasn't without its challenges.
Challenge
Battlestate Games aimed to make a significant impact at TwitchCon but faced the daunting task of designing and executing an engaging and unique booth within an extremely tight timeframe.
Solution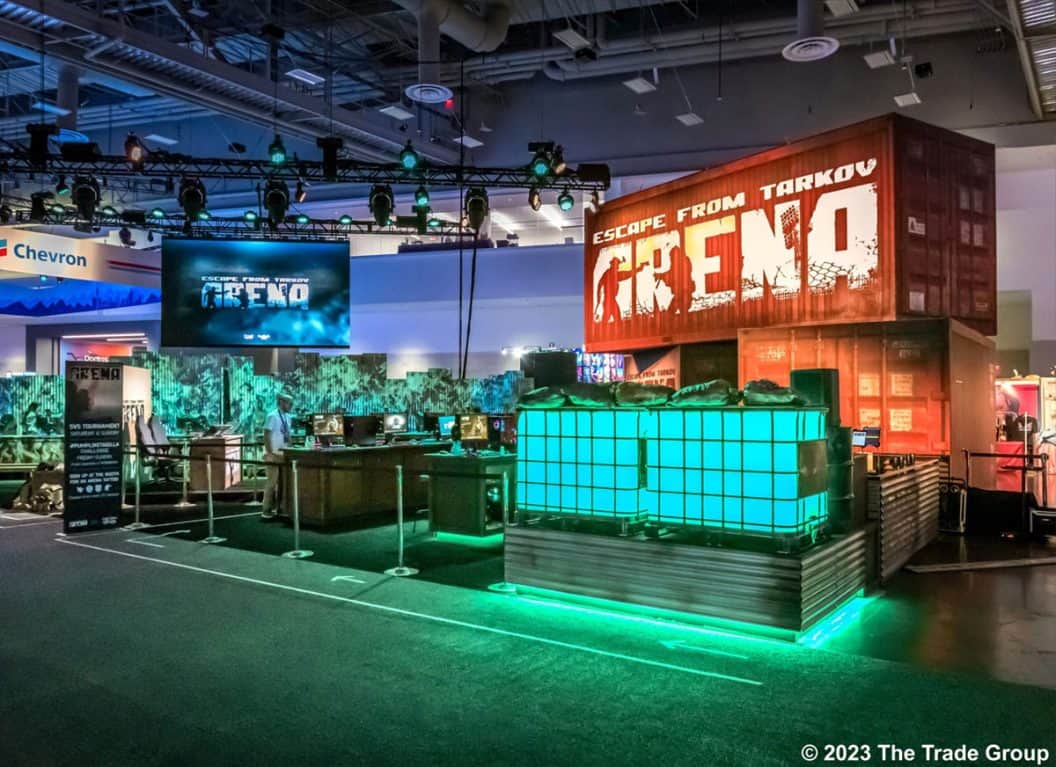 Design and Execution
Battlestate Games partnered with TTG, and the journey began with an intense week of design, rapidly followed by a week of meticulous engineering. In just three weeks of production, TTG brought to life a 40×70 booth that was nothing short of a spectacle.
Booth Features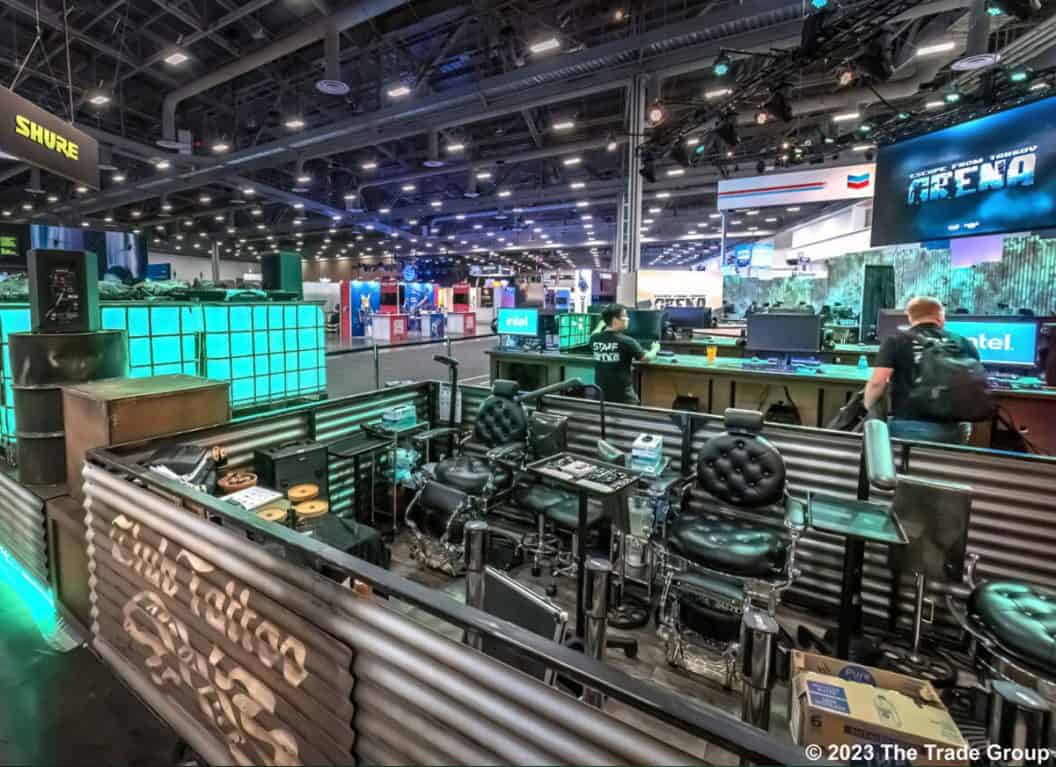 The booth sprawled over a 40×70 space, brimming with advanced AV setups and live-stream capabilities
Interactive game stations, a towering LED wall, and visually striking silicone edge graphics formed the core of the experience
Unique attractions, including a live DJ, real tattoo artists, and a thrilling physical challenge area with prizes, captivated attendees
Interactive Elements
The presence of live broadcasting talent and cosplayers added an authentic touch
Merchandise like custom hats and T-shirts were available, enhancing brand recall
A private meeting room catered to exclusive discussions, while the tournament setup with rod casters allowed for engaging photo opportunities
Results
The booth was a resounding success, widely recognized as "the coolest activation at TwitchCon." The seamless transformation from renderings to reality was a testament to TTG's commitment to excellence. The booth drew considerable attention, garnering positive feedback from industry professionals and attendees alike.
Conclusion
Despite a tight turnaround, we were able to craft a custom-fabricated experience for Battlestate gaming fans for one of the biggest and most well-attended gaming conventions in the world.
Inspired by what you've seen? Connect with us to bring unparalleled creativity and efficiency to your next event. We will work with you to create an exhibit or event that brings in leads and helps you achieve your business goals. Contact us here or give us a call at 972-734-8585.