Buyers now expect personalization and relevance. As a result, B2B companies are investing in account-based marketing tactics to meet their buyers' demands.
Social media algorithms offer suggested content based on past searches and clicks. Streaming platforms tailor their picks based on what subscribers are watching. These personalized and relevant offerings help keep consumers engaged with B2C products, but how can a B2B company employ similar services?
The secret is ABM.
What is ABM?
Account-based marketing is a marketing strategy that focuses on identifying accounts/companies that match a business' ideal customer profile (ICP). ABM campaigns target key decision makers at those companies with personalized outreach.
Outreach can include
Emails
Targeted ads
Whitepapers and industry reports
Connecting on LinkedIn and other social accounts
Local events
Direct mailing
While it's true that ABM uses many of the same channels as traditional marketing, the key difference lies in the audience.
ABM starts with identifying the ideal buyers first, then creating content to send to them. However, traditional marketing does the reverse, creating content for the masses, then identifying potential buyers based on engagement.
ABM vs Traditional B2B Marketing
The underlying idea beneath ABM is that people buy from people they know. The vast majority of businesses invest in expanding their presence in social media, trade shows, and advertising, but most of it is largely impersonal or generic.
In other words, there is more competition surrounding a buyer's attention than ever before. However, companies reaching out in a personalized and relevant way are going to resonate more with customers and prospects.
Traditional B2B marketing
Broad-based, casting a wide net (e.g., blogging, press releases, industry newsletters)
Brand building at a global, regional or industry level
Product and solution marketing
Lead generation for sales
Acquire new accounts
Account-based marketing
Narrow focus on highly targeted accounts
Brand building at account level
Customized solution propositions at account level
Opportunity development with sales
Build on existing and new accounts
ABM benefits customers, sales, and marketing. Customers feel greater satisfaction and are more likely to refer to more business; sales increases revenue with larger accounts; marketing increases their ROI and improves their lead generation process.
Here are some ideas on implementing account-based marketing tactics to your marketing strategy.
Targeting the right accounts
The first step to targeting is to write your ideal customer profile. Who is your "breakthrough customer"? The customer who spends the most money or raves about your business or represents the majority of your client base.
Here are a few things to include when creating your ICP
Industry
Company annual revenue
Title/position of decision-maker
Age
Gender
Education
After these details are nailed down, then it's time to worry about finding accounts that fit the profile. There are four phases of the targeting process: Identify, Connect, Build, Sell.
Here's what each phase looks like.
Identify
A good method for identifying accounts and building a list is FIRE.
Fit. Which accounts are the best fit for your business—think ICP
Intent. Are they showing active intent or research behavior about what you sell?
Recency. How recent was that intent and is it still active?
Engagement. Account interaction with your marketing efforts
Of course, you need the right tools for the job. Where can you search for businesses that fit your profile? How can you find out whether they're searching for similar products and services that you offer? How do you get them to interact with your marketing materials?
ABM technology and platforms could be a blog topic all by itself. A few of the most well-known are MarketingOS by ZoomInfo, 6Sense, and Demandbase One. These platforms allow you to research companies and identify accounts that may be showing intent in your industry.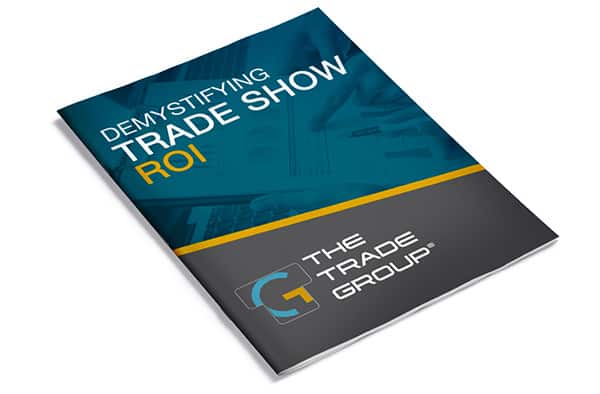 FREE WHITE PAPER Download our white paper "Demystifying Trade Show ROI"
Connect
So, once you have your list of target accounts, now is when you reach out to them. The number one content rule is the practice personalization. Do your research before reaching out on LinkedIn, sending 1:1 emails or direct mail.
A great direct mailing service is Postal.io. They allow you to send customized gifts and notecards to accounts. Sending someone a mug from the college they graduated from is a great example of personalized outreach designed to form a connection.
Build
Building relationships takes work. It goes both ways. If you're a marketer trying to manage opportunities for sales, try tapping into one or two of the four passions that bring people together. The four passions are
Setting up a local event around one or two of these themes can go a long way in strengthening relationships with potential and current clients. A good example of this would be inviting target accounts to participate in a cooking class.
Sell
A marketing qualified lead (MQL) is a lead that is ready to buy. At this stage, the handoff between sales and marketing is crucial. Sales are responsible for following up with the leads as fast as possible AND continue reaching out to leads if contact isn't established on the first day of the hand off.
Aligning Sales and Marketing
For ABM to work, it has to be a team effort. Sales should be in charge of selecting their target accounts while marketing focuses on "warming accounts up" with ads, marketing emails, direct mailing, and events. However, sales help with calling and email, too.
ABM is not an individual effort, and it takes more than a single platform to work. A powerful Customer Relationship Management (CRM) tool is vital for marketers to establish contact with key accounts and stay in touch with current clients.
All of this requires sales and marketing to be in constant contact with one another. Here are some ways to align sales and marketing
Get sales involved in approving content creation
Set up weekly, monthly and quarterly meetings with sales and marketing
Ask for feedback from sales on quality of opportunities
Hire an MDR or SDR to manage lead handoff
Have marketing report on ROI for their efforts
Transparency and communication are key for alignment. Sales should have some understanding of what marketers do and vice versa.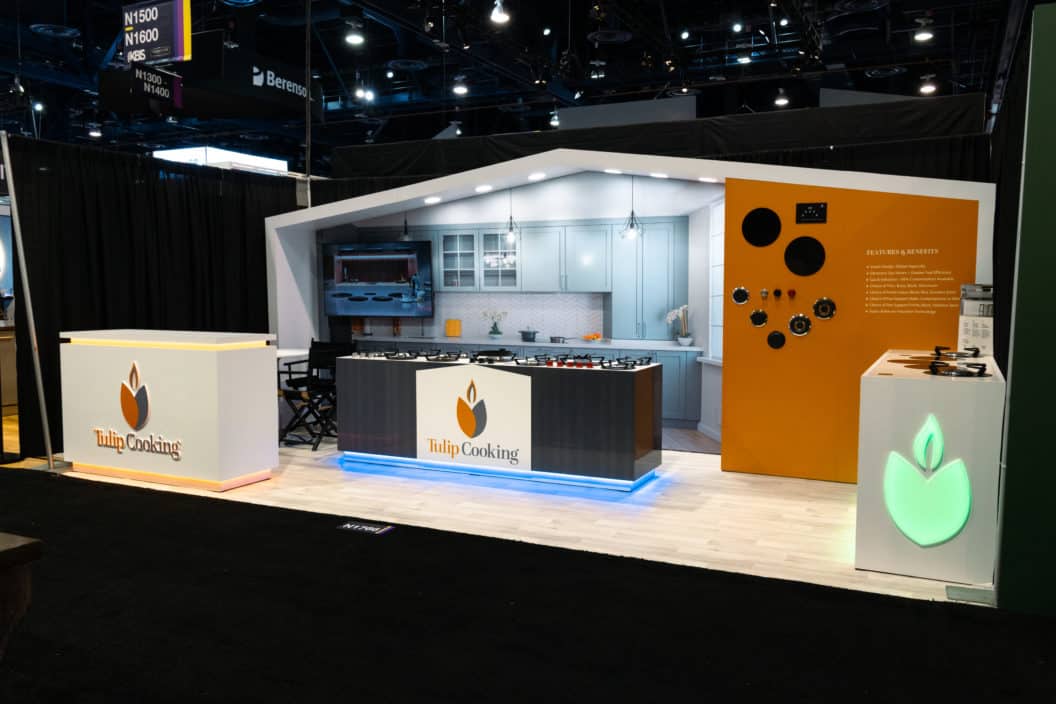 ABM and Trade Shows
ABM helps companies think strategically about reaching the kinds of clients that will produce the most growth.
One of the most important channels marketers have available to them is trade shows. According to the Center for Exhibition Industry Research (CEIR), 95% of exhibitors in identify unique value propositions of exhibiting at trade shows which other channels do not provide.
These include
F2F meetings with prospects and customers
Ability to see large # of prospects and customers in short period of time
Chance for prospects and customers to interact with and experience products
Opportunity to demonstrate new and existing products
Synergies of in-person dialogue: interact with colleagues, exchange ideas, develop strategies
Ability to keep track of competitors
More time and cost-effective than sales calls or visits.
Using ABM tools, you'll be able to discover which contacts attend which shows and reach out to them beforehand to schedule a meeting. If you're interested in learning more about how to do this, pick up our free whitepaper on setting up meetings with prospects before the show right here.
Conclusion
We hope you enjoyed this brief introduction to account-based marketing tactics. If you're interested in learning more about how ABM can help your company specifically, set up a demo meeting with our marketing consultants below.
The Trade Group is a full-service trade show and event marketing company. We will work with you to create an exhibit or develop your account-based marketing tactics. Contact us here or give us a call at 972-734-8585.
Cameron Wilkinson is a writer and editor in Dallas, TX. His writing for the events industry pairs with his interests in sales and marketing. He also holds a B.A. in English Literature form the University of North Texas.