Though last year's WEFTEC witnessed a drop in attendance, the buying and selling opportunities were within the average of pre-pandemic levels. Undoubtedly, water quality professionals and suppliers are more eager than ever to reconnect and discuss the newest technologies, environmental challenges, and solutions. Thankfully, the show is returning Oct. 8-12th, 2022, at the Ernest N. Morial Convention Center in New Orleans, LA.
This year's theme–Create Connections. Transform Tomorrow.–reflects the need for professionals, suppliers, and manufacturers to work together to solve the biggest challenges facing the industry and world. The conference typically attracts 11,000 attendees, 39% of which intend to buy one or more of the products/services viewed at the show within the next 12 months.
WEFTEC is an incredible event, and exhibitors need to put their best foot forward to attract their target audience. With heavy competition and plenty of educational opportunities, it's going to take focus and intelligent marketing for your business to make a splash at the conference.
Whether you're exhibiting for the first time or an experienced veteran, here are five trends and suggestions to keep in mind as you prepare to exhibit at WEFTEC 2022.
---
1. Attendance is rising
This is a trend we have been tracking with great interest. Since early 2021, The Trade Group has been active in attending shows and helping our clients succeed in the context of a slightly different exhibit hall. Our best case study from last year on this topic is our bottom line video covering the MRO Americas show.
The three biggest takeaways from that show were:
There is an increase in the quality of attendees
Sales remains strong
The exhibit halls had wider than normal aisles
These trends are likely to remain true for WEFTEC 2022. But recent shows in 2022, such as KBIS and IBS, also point to rising attendance rates. The reasons for the uptick in attendance include increased confidence in safety measures and the need to strengthen connections with former colleagues.
2. Increased space for demos and displays
This insight also came from attending recent shows. One of the main reasons–if not the main reason–for attending trade shows is to get your product into the hands of the consumer. The tactile experience is essential as the product can then sell itself.
After two years of digital marketing, online meetings and screen advertising, it's not at all surprising businesses are ready to jump back in a big way by increasing their demo and display space. Bringing tangible products or models and mock-ups of real-life environments is a tried and true strategy for attracting prospects to your booth space.
This trend is similar to the previous one, but with a key difference: engagement through gamification instead of mere demonstration. People coming off an extended period of time with limited human interaction are looking for a sense of community. A fun way to encourage people to join your business community is with shared experiences in the form of games and other elements.
Some of the more fun games at booths that we've seen include mock-ups of jeopardy and family-feud. Something much more simple would be an interactive photo booth, celebrity appearance, or a Livestream interview with an industry thought-leader.
Giveaways in the past were used as an incentive to draw attention to your booth space. They still do that–but now the emphasis is on showing customer appreciation. If your business survived because of a solid customer base, showing appreciation is more than just good manners; it's good business.
5. Increased prep time for building exhibits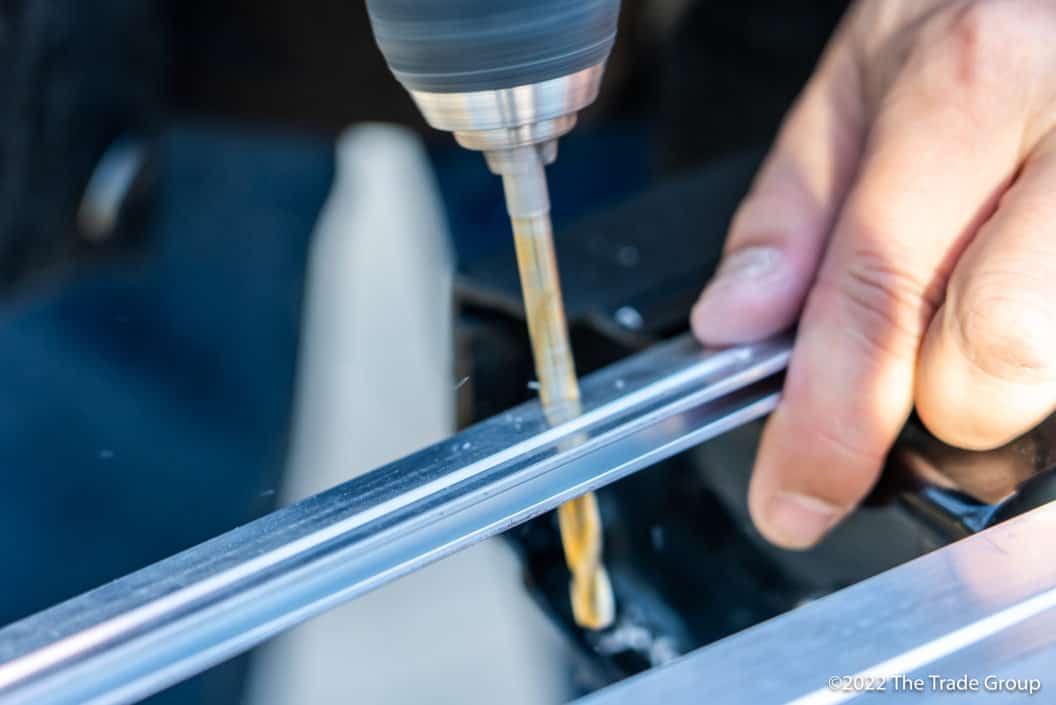 This is a trend that nearly every exhibit house is experiencing.
Labor shortages, material shortages, and shipping delays increase the amount of time for exhibit construction by up to 6 months or more. This means if you're looking for a custom design for high impact, then contacting your exhibit company should be a priority to ensure you get your materials on time and in one piece.
The Trade Group builds everything in-house in our 185,000 SF facility in Grapevine, TX, helping us control the entirety of the exhibit design process from ideation to execution.
---
WEFTEC provides plenty of opportunities for product demos and networking. To discover more about WEFTEC 2022 and other upcoming trade shows, click here for our trade show search.
To find out how our custom trade show displays can make your brand stand apart at your next event, contact us here or give The Trade Group a call at 972-734-8585.