Are you continuously seeking innovative ways to connect with your audience, build brand awareness, and foster authentic relationships with your customers? Instagram, one of the most popular social media platforms, has recognized this need and introduced a new tool to enhance communication and engagement – Instagram Threads.
Threads is an online social media and social networking service owned by Meta, and in this comprehensive guide, you can explore its features, benefits, and how to leverage the platform effectively among your brands.
Understanding Instagram Threads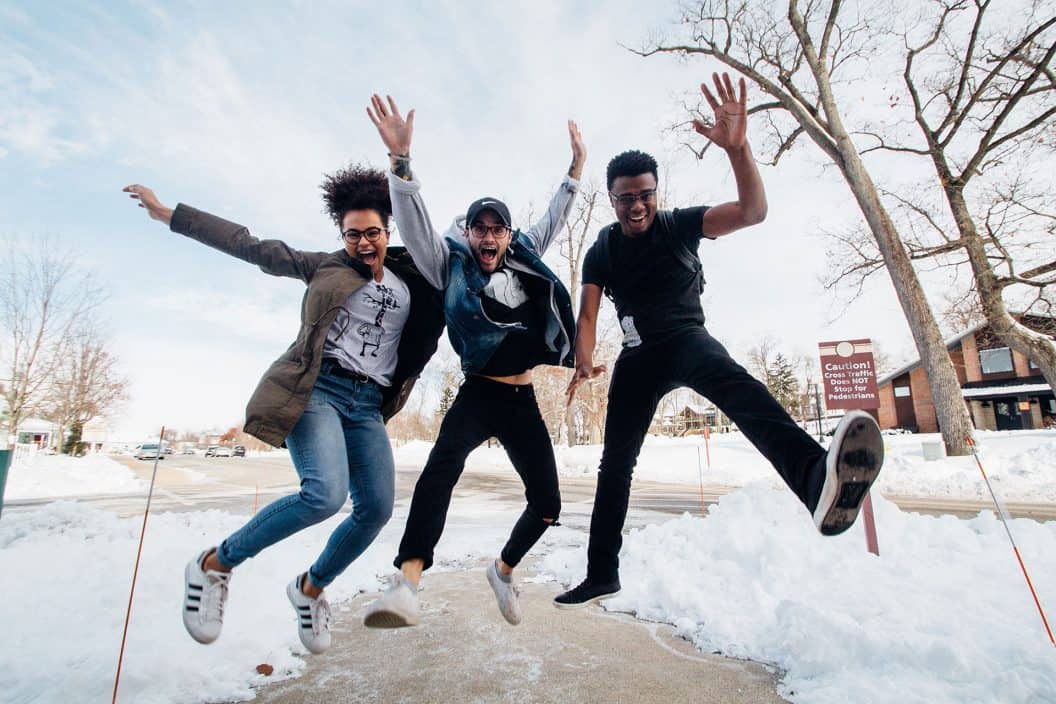 Threads is a standalone messaging app designed with a primary focus on private and intimate communication among close friends. While it was initially intended for personal use, companies have found creative ways to integrate Threads into their marketing strategies, harnessing its potential for connecting with their target audience on a more personal level.
Here are some of the key features of Threads.
Close friends list
Threads allow users to create a list of "close friends" from their Instagram followers. This list is essential for sharing private and exclusive content with a select group of individuals.
Automatic status updates
The platform automatically shares your status with your close friends. This can be a game-changer for companies as it offers real-time updates such as, "Working on a new project" or "Just launched a product."
Camera integration
Threads seamlessly integrate with your smartphone's camera, making it easy to share photos and videos directly with the app. The max available photo count to post is 10 images, same as Instagram.
Customizable messaging
Users can customize their Threads experience by setting specific statuses and selecting which close friends can view their updates.
Sticker and emoji support
Like Instagram, Threads offers a variety of stickers, emojis, and GIFs to enhance your messages and make interactions more engaging.
These key features present a treasure trove of benefits for businesses seeking to forge more intimate connections with their audience. It empowers companies to humanize their brand, offer exclusive content, and provide real-time updates to their most loyal customers.
Why Choose Instagram Threads for Business?
Threads presents numerous compelling reasons to become part of your social media strategy. As a derivative of Instagram, it boasts a substantial user community and remarkable levels of user engagement.
What makes Threads different is its capacity to foster thorough text-based conversations, a function formerly restricted to platforms such as Twitter (now X). A long-standing challenge for Instagram users has been the inability to insert clickable links into captions and comments, constraining their capability to guide traffic to other destinations.
Fortunately, Threads posts effectively resolved this issue. Each post within a thread can now function as a direct hyperlink, enabling you to smoothly steer your audience towards your preferred platform and effortlessly transform engagement into action.
How to Leverage Threads for Business
Now that we've explored the potential features of Threads for businesses, let's dive into how you can effectively leverage this tool.
Build Your Close Friends List
Start by identifying and adding your most engaged followers to your close friends list. These are individuals who regularly interact with your content and show a genuine interest in your brand.
Create Exclusive Content
Use Threads to share behind-the-scenes content, sneak peeks of new products, and exclusive promotions with your close friends. Make them feel like VIPs who receive special treatment.
Engage in Conversations
Encourage conversations by using the direct messaging feature to ask for feedback, answer questions, and provide personalized recommendations. Keep the lines of communication open and genuine.
Use Status Updates Wisely
Leverage automatic status updates to share important business updates, milestones, or even moments from your daily work life. These updates can humanize your brand and create a deeper connection.
Host Q&A Sessions
Organize live Q&A sessions exclusively for your close friends. This can be a great way to interact with your audience in real-time and address their queries.
Announce Contests and Giveaways
Run contests and giveaways to your audience. This can incentivize more users to join your list and increase engagement.
Measure and Analyze
Utilize Instagram's analytic tools to track the performance of your Threads content. Monitor engagement, click-through rates (CTR), and conversion metrics to fine-tune your strategy.
Best Practices for Success
To ensure business success with this platform, consider these best practices.
Stay Authentic: Authenticity is key on Threads. Be yourself and let your brand's personality shine through your interactions.
Consistency is Key: Maintain a consistent posting schedule to keep your close friends. Only share content that they find valuable and relevant.
Adapt and Experiment: Don't be afraid to try new content formats and experiment with different engagement strategies to see what resonates best with your audience.
Promote your Close Friends List: Promote the opportunity to join your close friends list on your main Instagram account to attract more followers.
These practices are pivotal to achieving success in this media. They also foster trust, loyalty, and create meaningful connections that can turn into long-lasting relationships. As you embark on your Threads journey, remember that it's not about sharing content; it's about creating a thriving community that will elevate your brand in the digital age.
Conclusion
Instagram Threads for business opens a world of possibilities for fostering deeper connections with your most loyal customers and strengthening brand loyalty. By creating a close-knit community of engaged followers, sharing exclusive content, and offering real-time updates, your business can thrive on this innovative platform.
The Trade Group is a full-service trade show and event marketing company. We will work with you to create an exhibit or an event that brings in leads and helps you achieve your business goals. Contact us here or give us a call at 972-734-8585.
Photo credit: Unsplash