Capturing the imagination of onlookers
Flashing lights, motion graphics and hanging signs are all great for making impressions on the show floor and other events. But if you want to draw people in, you'll have to do more than snag their eyes—you need to grip their imagination.
How do you set someone's mind on fire with irresistible curiosity to find out more about your product? A good-looking booth is a great start, but it won't go far enough. You need fascinating storytelling and content embedded within your design.
We're not saying to neglect the essential elements of a well-designed exhibit—which we outline below—but we are saying that it's just as important to ask what prospects should feel when they see your display.
Is it possible to give them butterflies in their stomach when they see your exhibit? What about an adrenaline dump? Do you want them to ask a burning question that they must find an answer to at once?
If you're going to capture the imagination, you have to get in the shoes of your ideal buyers. Find out more than their problems and pain points, find out about their desires and what excites them.
The examples below do their best to ask and answer these questions. But before we get ahead of ourselves, we need to reiterate the basic elements of crafting a well-designed booth as it goes hand-in-hand with our goals.
---
5 factors to consider for your exhibit design
First, you need a big idea. A vision. That's the place to start. And it's OK to let your idea get out of hand as you dream about what you want the experience to be like on the trade show floor or at any other live marketing event.
Once you've captured the feeling and end result, write it down. Then you can search for ways to make the logistics work. Seems a little counterintuitive, I know.
In general, we recommend keeping these five factors in mind as you collaborate with a reputable exhibit design company to craft a space that will attract your ideal buyers. It will help give shape to your vision.
---
1. Function & Design
The one doesn't exist without the other. Is your exhibit both captivating and easy to move around in? If you're booth space is not set up right, then you risk crowding your booth and prospects leaving.
You can think of function and design in this way. A good booth design is what captures the initial attention. It tells somebody about the company's personality, capabilities and quality. Most importantly, it sets the stage for the primary function of the booth.
Function on the other hand, is what the exhibit does, whether it's showcasing the product, demonstrating the product in real time, making sales or capturing leads. In simple terms, function is the goal, design is the method for achieving the goal.
---
2. Decide if you're designing a Ford or Ferrari
One is not necessarily better than the other. In the end, the deciding factor should be determined by the goal. Is the goal speed or dependability?
Often the best way to go about answering the question is with another question. What space in the market does your company occupy? If you're a start up, you may actually benefit more from a Ferrari-type exhibit, one that is eye-catching and draws visitors in to learn about what you do.
If you're mid-market, you'll have to research your competition and ask whether or not you need to match them or one-up them. But in this space, you may just need to maintain a presence and focus on cutting costs.
And if you're an industry leader, you can set the pace and tone for the event. A custom exhibit is the strategy for keeping your lead and authority in the industry.
---
3. Marketing criteria
This is where storytelling becomes a player. Aside from revenue goals, what are the marketing goals? In what ways are your raising brand awareness? What ideas or core values do you want prospects to associate with your brand?
Jingles are a great example of this. Just finish the tune. "Bud up bup bup buh, I'm _____ it." Obviously, it's McDonald's! What they're trying to do is pair positive feelings to their food. That's also why their kid's meals are called "happy meals."
Examples abound. Finish this one. "SC Johnson… a _____ company." SC Johnson is renowned for their cleaning solutions, bug spray and a host of other products. But they want you to think of their family values when you picture their brand. That's marketing.
What ideas, core values or feelings do you want customers and clients to think of when they picture your brand?
---
4. The demo
Trade shows were originally a place for people to touch, feel, hear, see and learn about new products. But in recent years, the demo element has been transformed with the advent of experiential marketing.
When crafting a demo space, make sure you have control over as many of the presentation elements as possible. Don't just rely on your product to sell itself.
---
5. Physical limitations
Be sure to figure out how the venue may limit your design. For example, some convention building have height restrictions, odd configurations and utility service entrances, etc.
At this point, if you're planning to have a big presence at a show, it pays to work with an award-winning exhibit design company like The Trade Group. (Sorry for the self-promotion, but we're the best).
At the end of the day, remember this. Big ideas are great. But a good idea executed well is better than a great idea executed poorly. Design to be flexible and modular.
---
Examples of Awesome Exhibits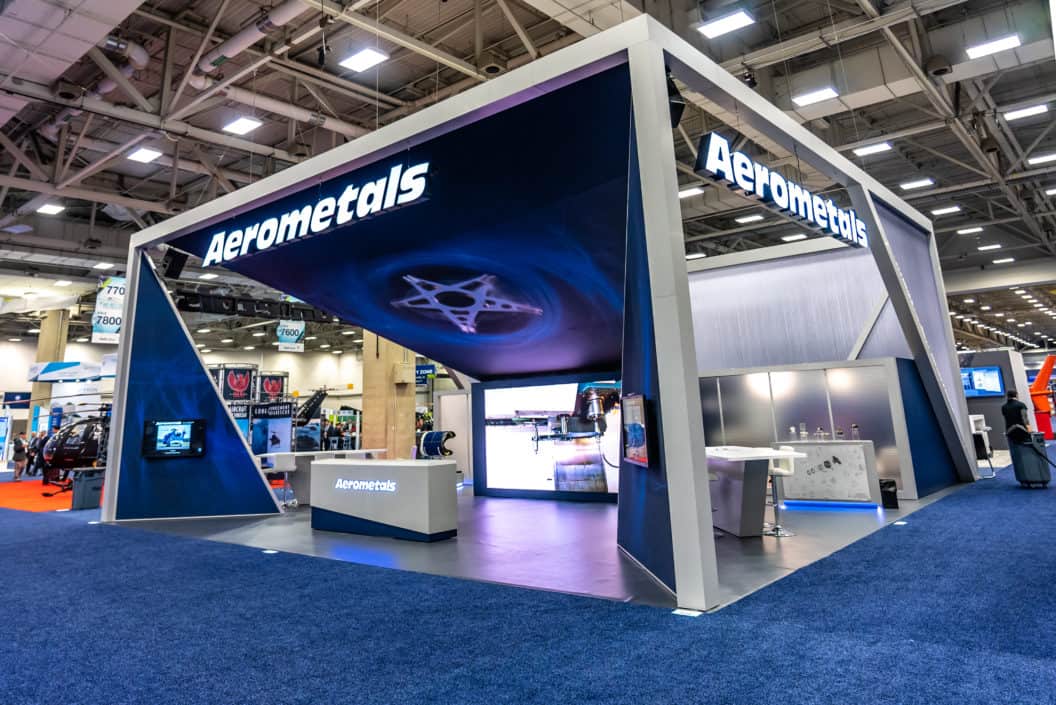 ---
Outdoor exhibits can be just as captivating to look at and functional as indoor exhibits. In the past, the problem to overcome with outdoor events is preparing for unpredictable elements. Event Architecture's portable event structures offer a compelling solution for the weather and a great design.
---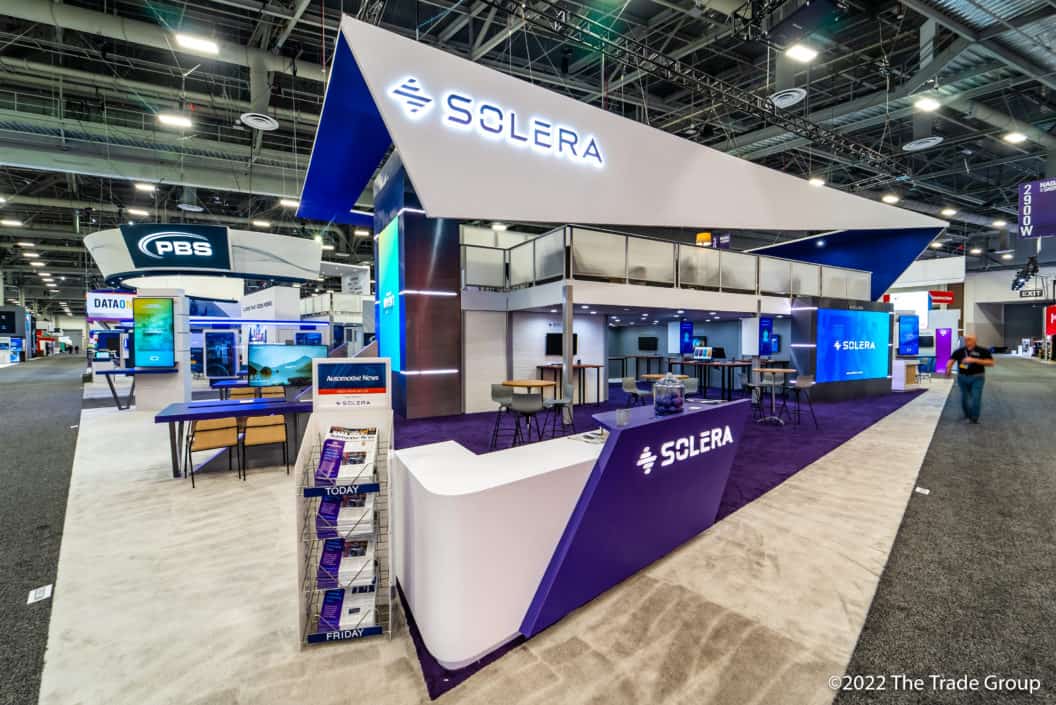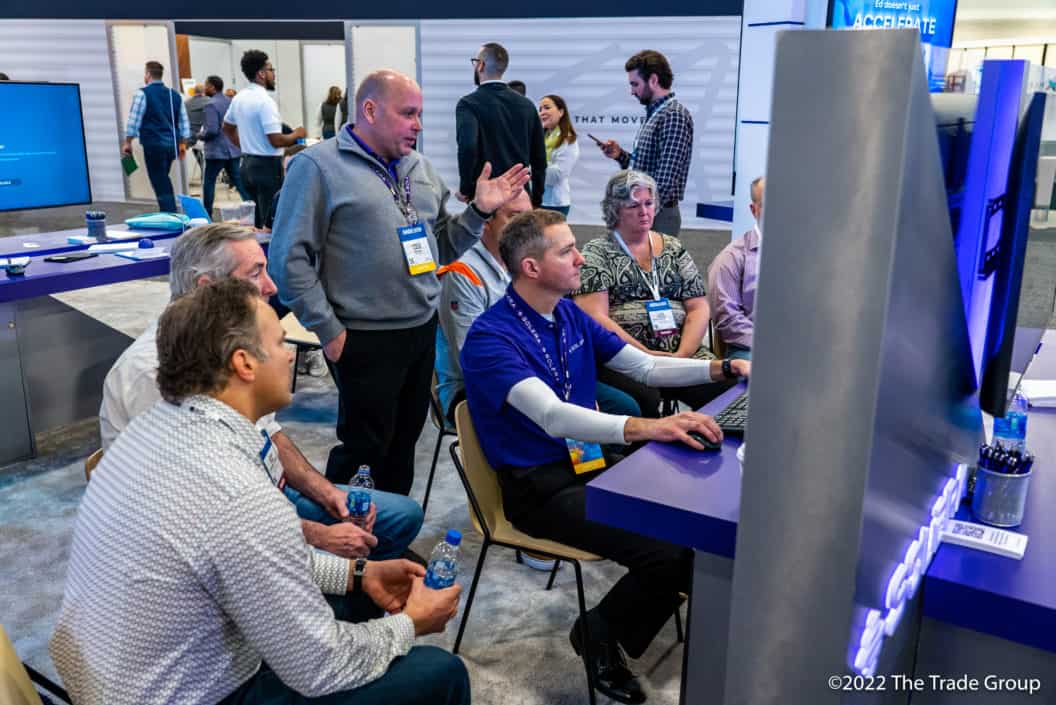 ---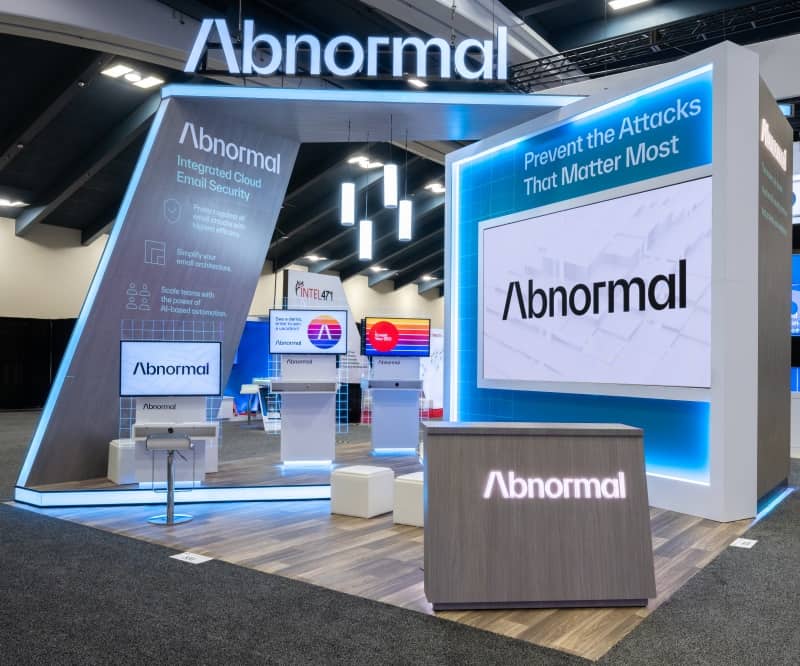 RSA is a conference renowned in the cybersecurity and trade show industry for its beautifully crafted booths and cutting-edge technological presentations.
---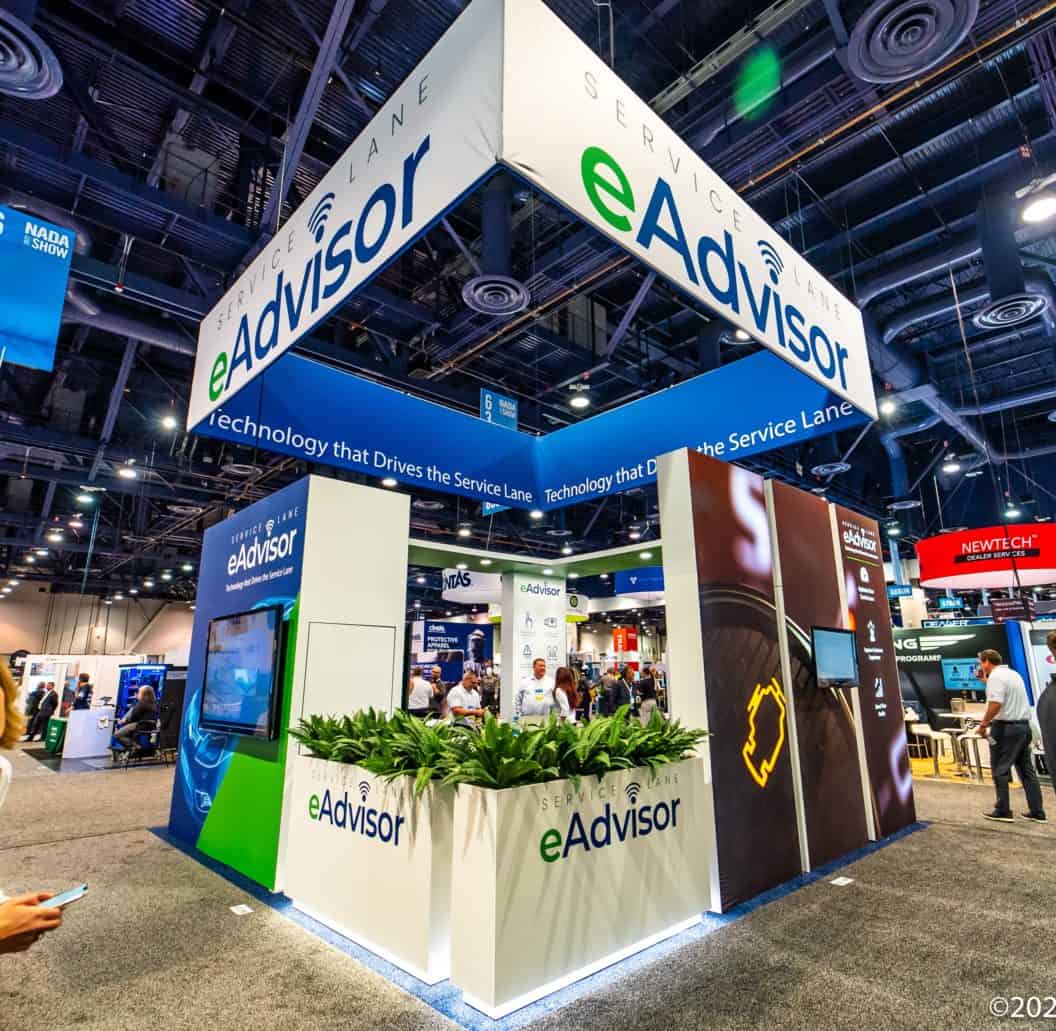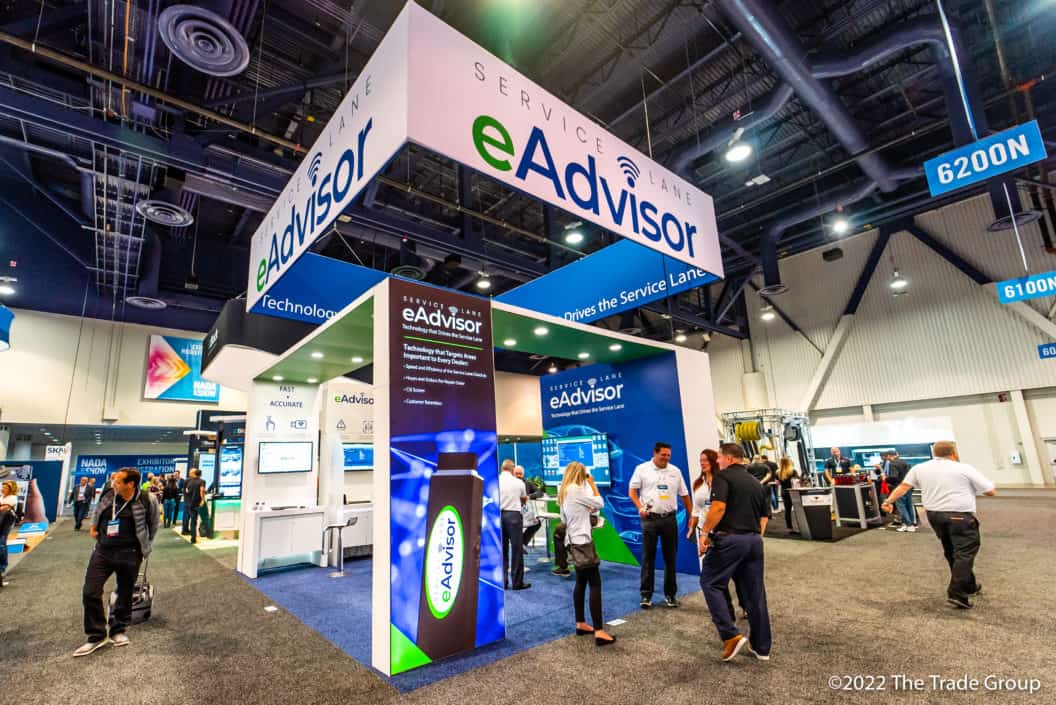 ---
---
Let's brainstorm a plan for your next event
Increase your return on investment and bring in more leads at your next trade show by contacting us or calling The Trade Group at 972-734-8585. We'll create a design proposal that will help you raise brand awareness and attract buyers.