What is a trade show?
A trade show is a business event that brings companies and industry professionals together to showcase their products and services, expand their network, increase sales and grow their knowledge through educational workshops.
There is a trade show for any industry you can think of. Here's a list of some of the largest shows, along with the industry they represent:
---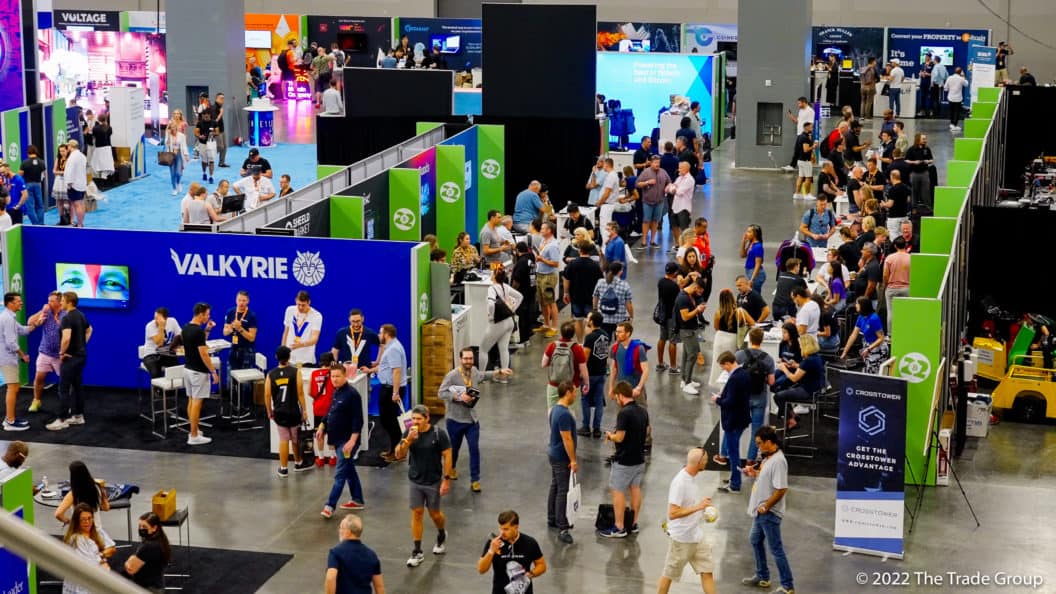 Why are trade shows valuable?
Companies from household names to start-ups and small niche businesses attend trade shows for a variety of reasons. Generally, the reasons for exhibiting at a show fall into one of these categories:
Raise brand awareness
Increase sales
Generate leads
Gain insight into competitor's movements
Launch a new product
Reinforce client relationships
Of course, there are many other reasons for attending a trade show. For example, they're also fun! They often take place in destination cities like Las Vegas, New York, Chicago, Orlando, etc.
Furthermore, going to a trade show can give employees and employers a chance to explore new places, strengthen the team and get away.
---
What happens at trade shows?
Different trade shows offer different things. Usually, the trade association producing the event wants to help be a part of the solution to a problem the industry is facing.
For instance, in response to the aerospace industry's pilot shortage, the recent MRO Americas show hosted multiple GoLIVE! theatre sessions on apprenticeship programs & best practices and set up a panel focused on building the workforce pipeline.
Generally, all shows will have these elements:
Speaker presentations
Breakout sessions
Workshops
Networking events
Press and media opportunities
Award ceremonies
Targeted exhibition events
More recently, shows have been adding festival-like elements to their shows. This practice is known as "festivalization" and involves indoor and outdoor features. This includes entertainment such as concerts, celebrity appearances and live events.
---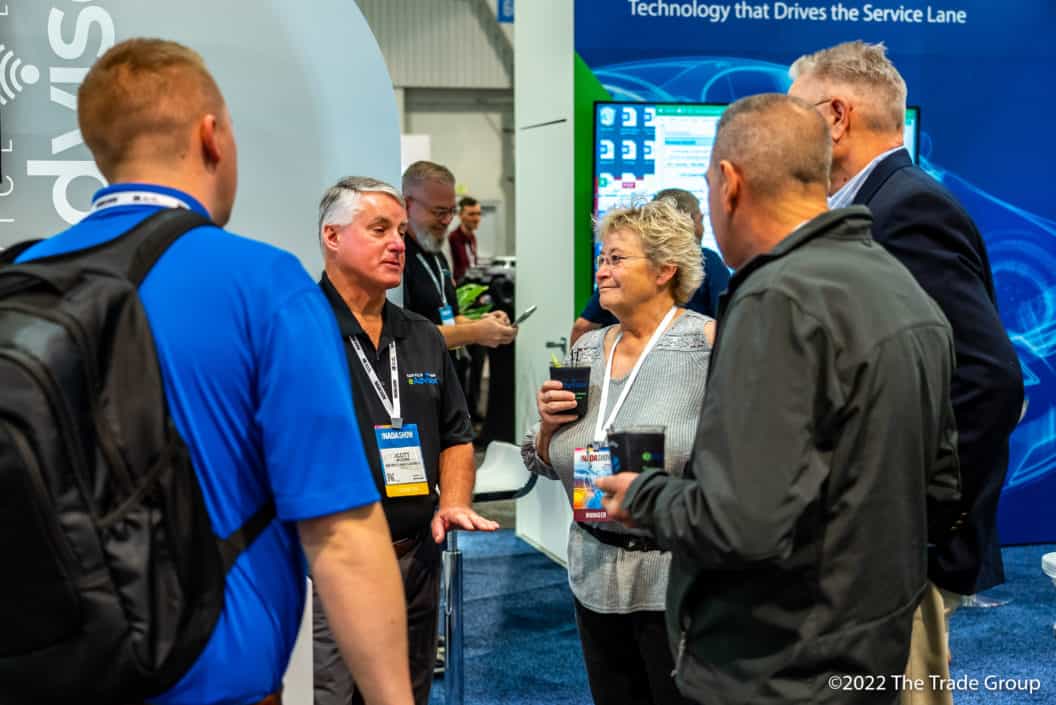 Are trade shows worth it?
The short answer? Yes.
The pandemic posed a challenge for many industries. In the face of this singular test, trade shows have proven they are here to stay. For businesses, the reason for exhibiting remains the same as before.
Trade shows are truly unusual in that you can meet with a large number of your target audience in one place. The average cost to acquire a lead from cold calls is around 980$ while trade shows a shocking $96 per acquisition.
During the pandemic, despite the interference in daily life, YouGov reported in 2020:
31% of Americans still managed to attend product demos
20% visited pop-up shops
17% dropped by brand installations
This points to the fact that, for many people, being cooped up indoors is next to impossible. It's no wonder the event industry's current projected 5-year growth is expected to exceed 15 billion dollars.
Hybrid and virtual trade shows were introduced during the pandemic, but most companies complain that the lead generation opportunities are not as great as the in-person event. If recent shows in 2022 are any indication, trade shows are coming back in spectacular fashion.
---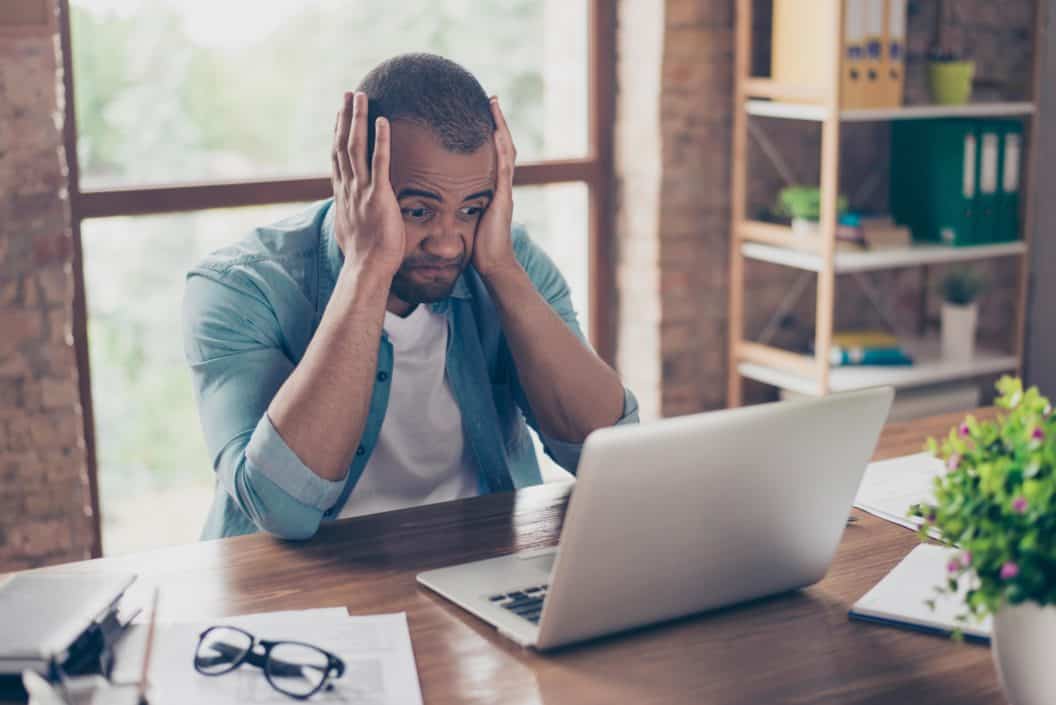 How much do trade shows cost?
Trade shows are not cheap. There are plenty of expenses that add up fast. According to Exhibitor Online, budgetary expenses typically break down as follows:
35% booth space
14% travel & lodging
13% show services
11% exhibit design & production
10% shipping costs
6% graphic design & production
6% promotions
5% misc. Expenses
From looking at the breakdown, you can generate a quick estimate of cost by multiplying the price of your booth space by three.
One of the biggest reasons why companies lose money at trade shows is not picking the right show. It's vital to do your research to find your target audience.
The other big reason companies lose money is they only attend once, and they fail to effectively measure Return on Investment (ROI).
---
How do you make money at trade shows?
Over the decades, the principles for selling and marketing successfully at trade shows have remained the same. In a nutshell, the best practices for a profitable trade show are:
Do the research
Pick the right show
Plan strategically
Bring well-trained staff
Design a booth that attracts your target audience
Follow up afterwards
If you can master these, you can increase your revenue, raise brand awareness and become a respected competitor in your industry. Easy.
---
Going to a trade show soon? Increase your ROI by contacting us below.
The Trade Group is an award-winning exhibit house that offers full-turnkey services for trades shows, including exhibit design and complete event management. Contact us or call at 972-734-8585 today to make your trade show program profitable!