Liberty Software grew tired of their long-time exhibit
It wasn't driving traffic to their booth like it used to. So, after an extended break from trade shows brought on by the pandemic, they finally had the perfect opportunity to revamp their trade show marketing program.
Liberty Software knew they wanted to move away from their previous booth's traditional "hub & spoke" approach, but they were unsure what the reboot should look like.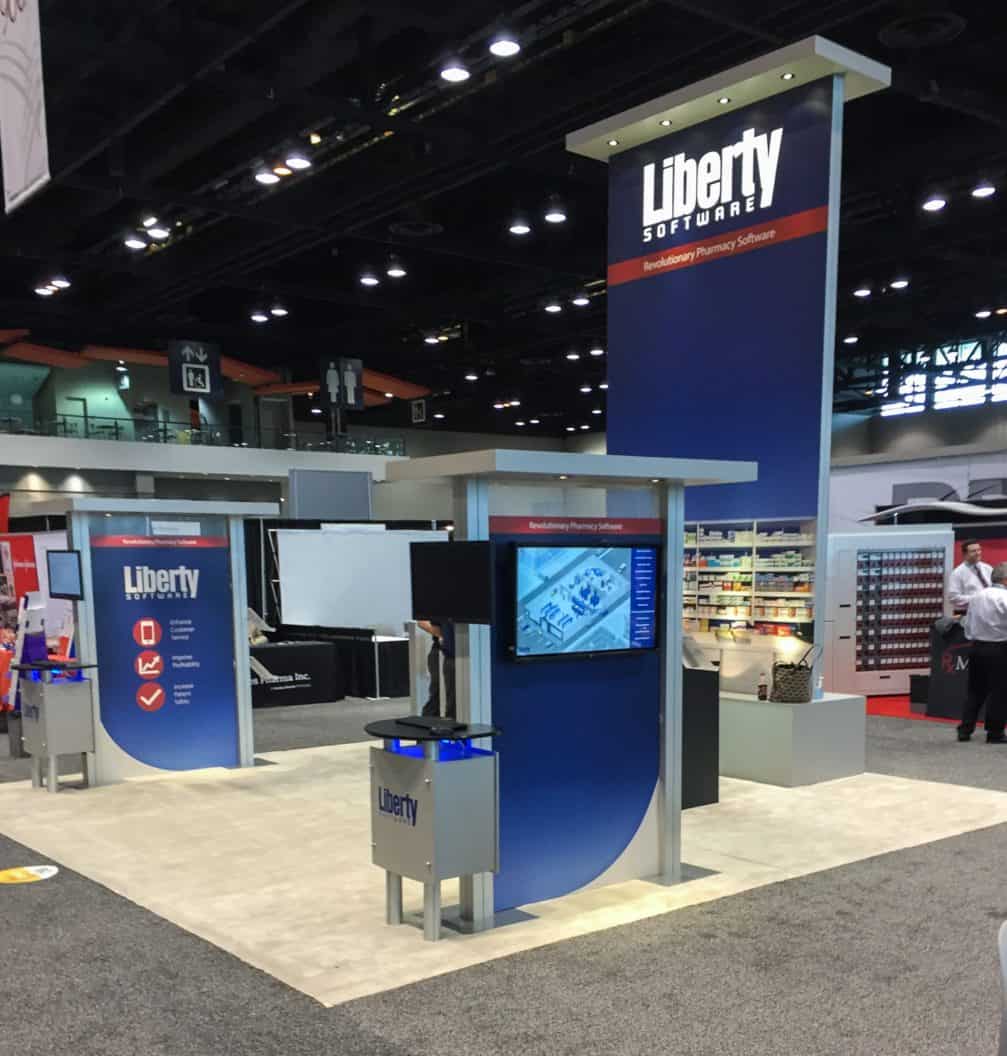 After numerous attempts to freshen up their existing exhibit, Liberty Software finally said, "let's go in a whole new direction." Their desire was to have something dynamic and totally unique in comparison to their neighboring exhibitors. So they came to The Trade Group for help.
---
The features of the Liberty's new design
The Trade Group developed a design that featured a perimeter hanging sign that spiraled downward to interact with the grounded exhibit elements and create the primary walls for the enclosed meeting space.
We sought to avoid the standard rectangular shapes that are so commonly aligned with the flooring edge and facility. Most exhibitors are content to fall in line with the "grid" that our world typically presents to us.
It's easy for us to develop the expectation of rigid, box-like shapes, and we can actually find a certain level of visual "comfort" with this approach. The reason is that it allows us to quickly assess and catalog the complex scenes confronting us every day.
However, comfort is not always the best approach for creating compelling trade show exhibits. The Trade Group purposely avoided right angles, seeking instead to tweak the polygons.
As a result, the viewers' attention is captured, and they may not even realize why that is. We then extended that motif through floor graphics that include accents matching those used on the hanging elements.
---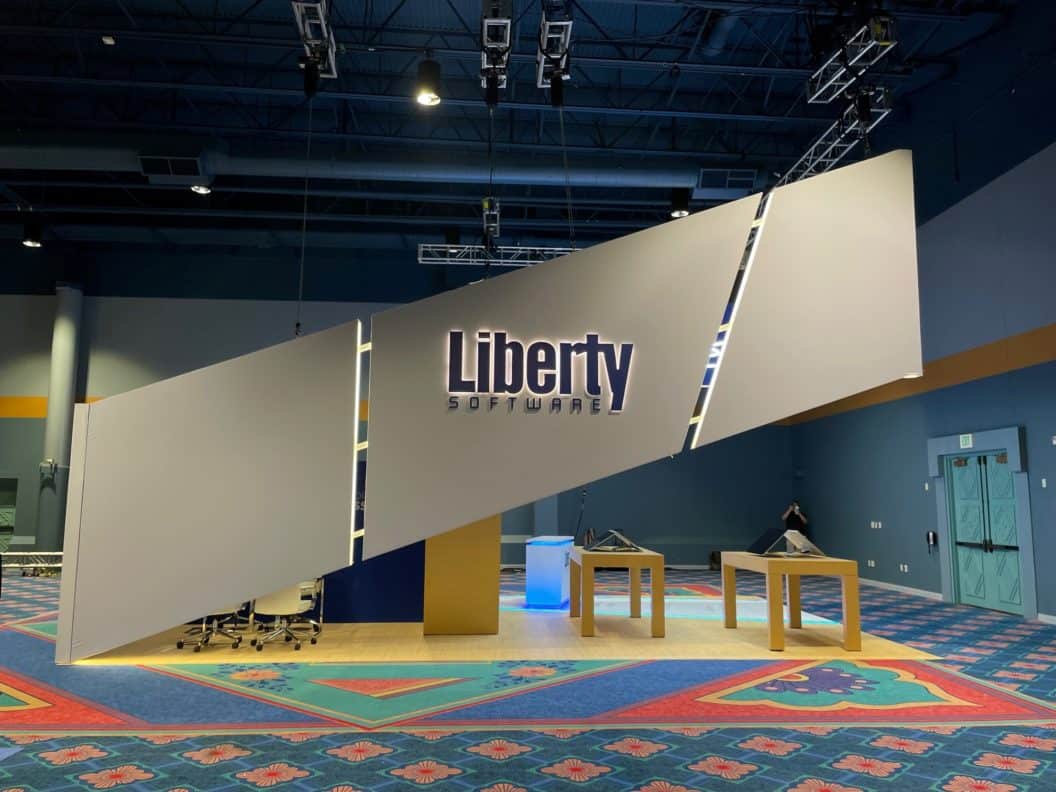 What happened at the show
Despite a lower-than-expected attendance at PDS Super Con, Liberty Software reported that the impact of their booth was too large to measure. Though attendance was low, the quality of attendees was up. As a result, Liberty Software maintained their excellent return on investment for the show.
Furthermore, Liberty Software was happy to report they had the largest booth at the show, and EVERYONE was talking about how incredible their exhibit was.
We hope you enjoyed this month's design highlight. We'll see you again in June with another exciting design update!
---
Ready to speak with a trade show designer?
Enjoyed the Liberty design of the month highlight? Sign up for our newsletter to receive the June edition. To discover what we can do for your next event, contact us here or call us at 972-735-8585.