A busy show floor is a hectic place. There are significant challenges to overcome for you to meet enough prospects and have a successful show.
For example, say 800 prospects attend your show. You're limited by two things: designated exhibit hall hours and staff.
On average, attendees spend 9.5 hours in the exhibit hall at a trade show. So, your ability to reach the maximum number of prospects is determined by how many booth staff you bring and how well they can qualify a prospect.
What does it mean to qualify a prospect?
A prospect is someone who uses your kind of products or services but who may have never heard of you. A lead is someone interested in your offerings, who knows who you are and contacts you.
When you qualify someone, you're determining whether they are part of your target audience. The faster you can qualify someone at a trade show, the better chances you have of avoiding a "tire kicker" from monopolizing your precious time.
The one question that qualifies someone as a prospect instantly
The Trade Group has been to many shows in its 35+ years as an exhibit house. And through many trials and testing, we've found that this question is the most helpful. Around here, it even has a name: Old Reliable.
At your next show, try asking someone approaching your booth or walking by this:
"What are you looking for today?"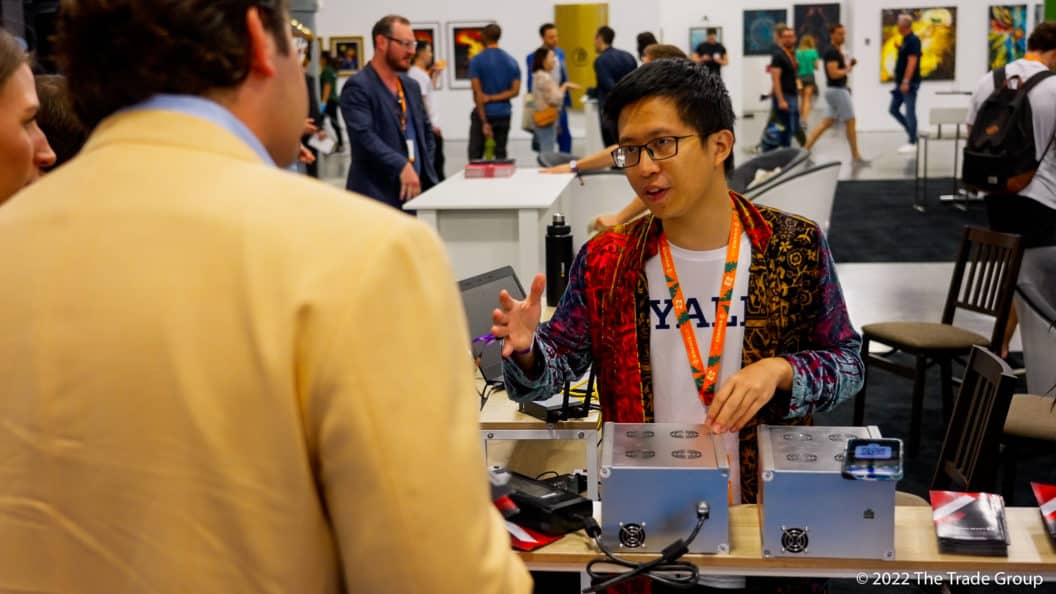 That's it. That's the magical phrase. Typically, when they ask this question, you will be able to determine three things:
Whether or not they are in your target audience
Whether or not they are currently interested in your products and services
Whether or not you need to engage them further or guide them somewhere else
If someone's doesn't fit the bill, there shouldn't be a reason to direct them to another booth that has what they're looking for. Your helpfulness gives your company a good name.
Your entire exhibit should be designed with your target audience in mind
Part of qualifying begins before the show starts. Do you know who your target audience is? Does your booth clearly tell who you are and what you do? Booth design from the graphics to the copy can be counter-productive if they don't communicate who you are.
Before you settle on a design, put yourself in your prospects' shoes. If they are actively looking for your kind of products and services, will they instantly know what your products and services are with a glance?
The Trade Group is a full-service trade show and event marketing company. We will work with you to create an exhibit that brings in leads and helps you achieve your business goals. Contact us here or give us a call at 972-734-8585.