Chicago is a booming city renowned for its vibrant culture, gorgeous iconic skyline, and rich history, but it also stands as a thriving hub for the world of business and commerce. The Windy City attracts working professionals from across the globe for those obvious reasons.
Among the numerous events that contribute to the city's reputation as a top business destination, trade shows in Chicago hold a special place.
These trade shows serve as dynamic platforms where industry leaders, entrepreneurs, and innovators converge to showcase their brands and products, forge valuable connections, and stay abreast of the latest industry trends and developments in their respective fields.
With world-class convention centers, diverse industries, and rich cultural attractions, Chicago remains a prime location for hosting trade shows that combine business excellence and unforgettable Midwest experiences.
Here are the top 9 trade shows in Chicago in 2024.
9. National Bridal Market
National Bridal Marker is one of the largest bridal trade shows in the Midwest. This event showcases the newest wedding gowns, bridal accessories, and related wedding products.
With the Midwest being the central hub for everything wedding-related, this event is a pivotal and crucial trade show for the industry. This event will take place on March 17 through 19 at Merchandise Mart.
8. Chicago Dental Society Midwinter Meeting
Chicago Dental Society is the biggest platform given to speakers and trade showgoers in dentistry across the United States. The Chicago Midwinter Dental Meeting will be hitting its 158th edition.
The Midwinter Meeting is the best scientific dental meeting in the country. You can expect to see lectures and workshops to provide new and cutting-edge information on various topics for every person involved in the dental industry. This event will occur from February 22 through February 24 at McCormick Place.
7. Chicago Boat and RV Show
The Chicago Boat and RV Show is one of the biggest boat shows in the world. At this event, you can expect to see a boating lifestyle of every imaginable lifestyle, from the boats' budget to the livability.
This premier boat show showcases a stunning array of watercraft, from sleek yachts to fishing and even personal boats on display. You can immerse yourself in boating culture's thrilling world at this year's Chicago Boat and RV Show. This event will happen at McCormick Place on January 10 through 14.
6. NeoCon
NeoCon has been the world's leading platform for the commercial design industry since 1969. NeoCon gathers architects, designers, and industry professionals from various sectors of the commercial design world to explore the latest trends, innovations, and products in interior design. This event will happen on June 10 through 12 at Chicago's Merchandise Mart Plaza.
5. The Radiological Society of North America
The Radiological Society of North America's annual conference has a rich history dating back to 1915; the RSNA trade show continues to showcase state-of-the-art medical imaging.
Attendees can expect to discover cutting-edge equipment, innovative research, and educational opportunities in medical imaging. This event plays a pivotal role in shaping the future of radiology and healthcare. The trade show will occur on December 1 through 5 at McCormick Place.
4. International Manufacturing Technology Show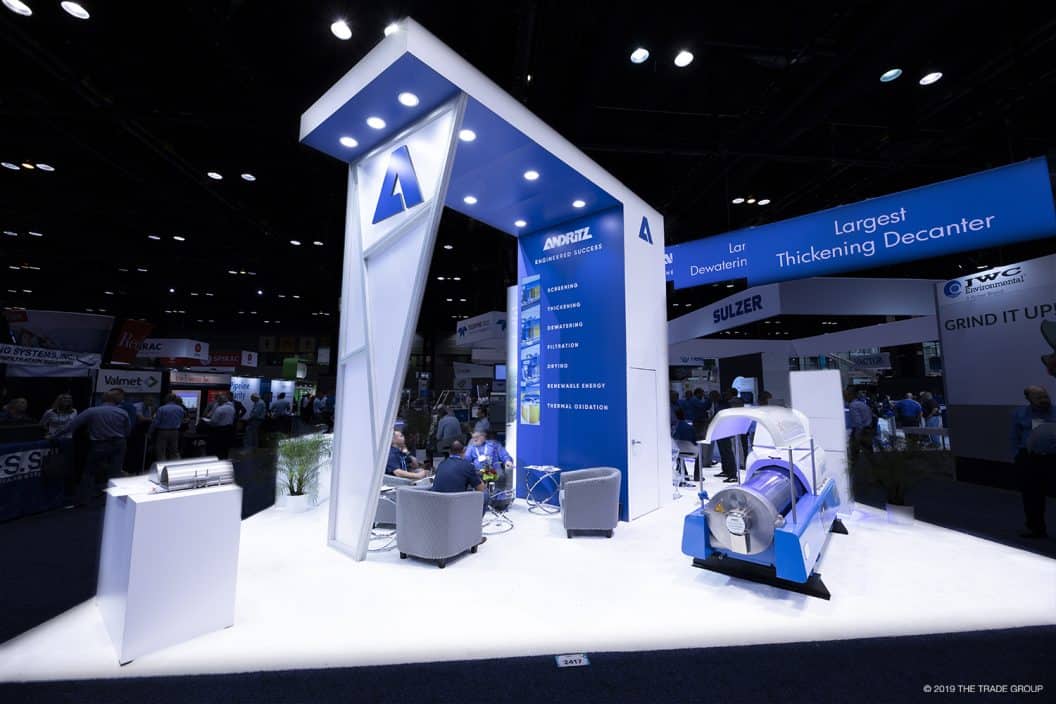 The International Manufacturing Technology Show is a world-renowned global manufacturing exhibition showcasing cutting-edge technologies and innovations in the manufacturing industry.
IMTS brings together thousands of manufacturers, engineers, and professionals from around the globe to explore advancements in machine tools, automation, robotics, 3D printing, and so much more. It is a must-visit for anyone in the manufacturing industry, offering an exciting glimpse into the future. This event is held from September 9 through the 14th at McCormick Place.
3. International Home and Housewares Show
For more than 80 years, the International Home and Housewares Show has been the world's premier industry home and housewares trade show.
Retailers from all over the world gather in Chicago every single year to discover new in-home products and innovations. Home and houseware professionals from more than 120 countries participated in this extravagant event. This event will take place on May 17 through 19 at McCormick Place.
2. National Restaurant Association Show
The National Restaurant Association Show is an annual event that serves as the premier gathering for the USA's restaurant and food service industry. As Chicago continues to be a "foodie town," this event perfectly fits the city's persona.
This expansive trade show brings thousands of industry professionals, from chefs to restaurant owners to suppliers and the products in the culinary world. This trade show has a rich history spanning several decades. The event will occur on May 18 through 21 at McCormick Place.
1. Chicago Auto Show
The Chicago Auto Show is the biggest auto show in North America. This trade show has become a Chicago staple. The 115th edition of the Chicago Auto Show will feature a wide range of domestic and imported cars, sport-utility vehicles, trucks, minivans, and concept cars.
Expect to see car competitions, auto-related exhibits, and collector cars. This event happens from February 10 through February 19 at the world-famous McCormick Place.
The Chicago Auto Show is one of the most popular trade shows in Chicago and the country.
Conclusion
Chicago and trade shows are a perfect match, seamlessly complementing each other's strengths. The city's strategic location, state-of-the-art convention centers, and vibrant business environment create a picture-perfect backdrop for hosting world-class trade shows.
The symbiotic relationship between Chicago and trade shows not only enhances the city's reputation as a global leader in hosting impactful events that shape industries and drive progress.
The Trade Group is a full-service trade show and event marketing company. We will work with you to create an exhibit or an event that brings in leads and helps you achieve your business goals. Contact us here or give us a call at 972-734-8585.
Photo credit: Unsplash