What is NASS?
NASS stands for the National American Spine Society. The society holds an "Annual Meeting" for companies and professionals that sell products or services related to spine care.
According to their website, the National American Spine Society (NASS) is "a multidisciplinary medical organization dedicated to improving the quality of patient care by advancing the science and practice of spine surgery and related disorders."
If you're thinking about exhibiting at NASS, there are some exhibit trends for NASS you should be aware of. The full list is towards the bottom of the article, but all of them fall into three, general categories.
First, exhibits are becoming more interactive and engaging. Prospective customers want to be able to learn about your products and services in a hands-on way. They also want to be able to talk to someone from your company who can answer their questions.
Second, there is a greater emphasis on being visually appealing. Your exhibit should be eye-catching and make use of color, graphics, and other visual elements to attract attention.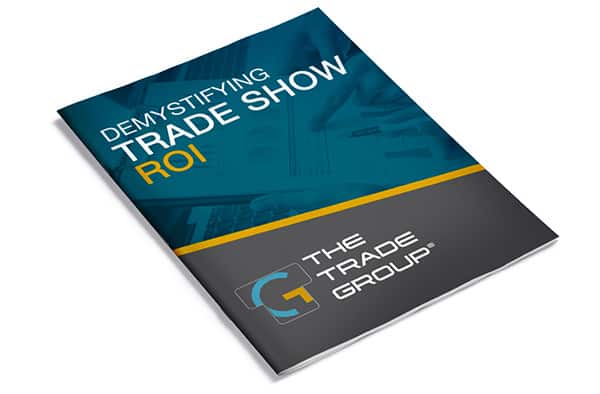 FREE WHITE PAPER Download our white paper "Demystifying Trade Show ROI"
Third, there is a trend toward exhibits that are technologically advanced. Prospective customers want to see that you're using the latest technology in your products and services. They may also be interested in seeing how you're using technology to make your exhibit more interactive and engaging.
Keep reading to learn more about the show and exhibit trends in more detail.
---
When is NASS?
This year's NASS show will take place in Chicago, IL Oct. 12-15th at McCormick Place—West Building.
Important deadlines for the 2022 show:
May 24th—hotel reservation opens
June—service kits become available & exhibitor rep registration opens
August 12th—two story island booth designs
Aug. 24th—rooming lists due
Aug. 26th—exhibit appointed contractor
September 10th—mailing list form due
Payment and cancellation dates:
Exhibit installation & dismantle dates:
Friday, Oct. 7th—Tuesday, Oct. 11th
Friday, Oct. 14th—Sunday, Oct. 16th
---
Who attends NASS?
NASS's prospectus report gives detailed insight into who attends the show and what their status is regarding purchasing authority. Generally, their annual trade show is comprised of…
Spine surgeons
Neurosurgeons
Orthopedic surgeons
Pain management specialists
Physiotherapists
and others who work in the field.
Overall, there are more than 10 specialties, the majority of which are orthopedic surgeons. As for their show habits, NASS survey reports that
86% of attendees spend over two hours at the Technical Exhibition
60% plan to purchase based on what they saw at the Annual Meeting
74% influence purchasing decisions
88% of attendees say that seeing a product of service at the Technical Exhibition influences decision making
What this means for exhibitors is that there is a growing market for professionals who are interested in spine surgery and related disorders. If you have a product or service that would be of interest to this market, then exhibiting at NASS would be a good way to reach them.
But the question remains, what is the most effective way to reach your target audience at the show and influence decision-makers? In answer, we have listed the top 10 exhibit trends for NASS below.
---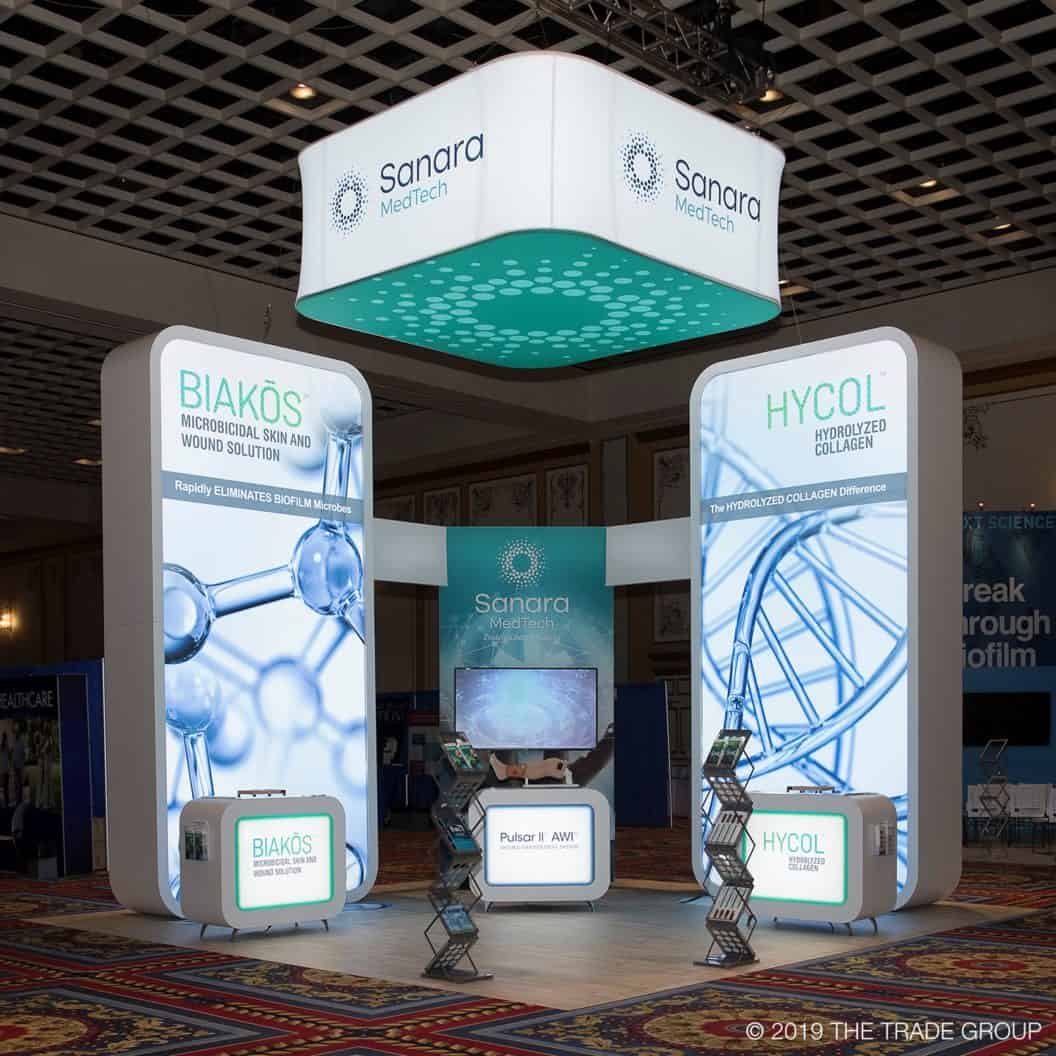 Top 10 exhibit trends for NASS
1. Virtual Reality: More and more exhibitors are using virtual reality to give attendees a fully immersive experience. This is a great way to showcase products or services in a way that is both interactive and engaging.
2. Augmented Reality: Augmented reality is like virtual reality, but it allows attendees to interact with the real world around them while also seeing digital information. This can be used to provide information about products or services, or even just to add an element of fun and excitement to the exhibit floor.
3. Interactive Displays: Interactive displays are a great way to get attendees engaged with your exhibit. There are many different types of interactive displays, from touch screens to games and puzzles. If you want to stand out on the trade show floor, make sure you have an interactive display that will grab attention.
4. Product Demonstrations: Product demonstrations are always a popular attraction at trade shows. If you have a new product or service that you want to showcase, consider doing a live demonstration at your exhibit. This is a great way to get people interested in what you have to offer.
5. Giveaways and Prizes: Who doesn't love free stuff? However, the SWAG (stuff we all get) that you hand out should be strategically enticing to your ideal clients. Read more about that here.
6. Gamification: Adding a bit of fun and competition to the mix can make your exhibit more engaging and memorable. Try incorporating games like Jeopardy or Family Feud into your exhibit design to see how attendees respond.
7. Personalization: With so much competition at trade shows, personalization is key to making your exhibit stand out. Attendees are more likely to remember an exhibit that is tailored to their interests and needs.
8. Technology: Technology is always evolving, and trade show exhibitors need to stay ahead of the curve to remain competitive. Incorporate the latest tech trends into your exhibit design to wow attendees and stand out from the crowd. Here are 8 ideas missing from your booth.
9. Sustainability: With concerns about the environment at an all-time high, sustainability is a top priority. You can show your support for sustainability with simple things like using contactless business cards.
10. Increased lead-time needed for building exhibits: Every exhibit house is experiencing material and labor shortages. If you're planning on designing an exhibit to attract prospects on the show floor, contacting a reputable exhibit house should be a high priority.
Conclusion
Keep these trends in mind as you plan your exhibit for NASS. If you can create an exhibit that is interactive, visually appealing, and technologically advanced, you'll be sure to attract attention from prospective customers.
---
Building a trade show exhibit? Find a solution at the Trade Group.
Contact The Trade Group to design an exhibit that attracts buyers – The Trade Group is a full-service trade show and event marketing company. We will work with you to create an exhibit that brings in leads and helps you achieve your business goals. Contact us here or give us a call at 972-734-8585.