The 2023 North America International Championships (NAIC) for the Pokémon Trading Card Game (TCG) were a pivotal moment in the competitive scene. This high-stakes event, which unfolded in Columbus, Ohio, attracted top TCG, VG, GO, and Unite players from across the globe, all vying for the championship title.
This climactic championship marked the finale of the year's North American international circuit, setting the stage for the subsequent 2023 Pokémon World Championships in Yokohama, Japan, in August. For an in-depth look at the updated rankings, meet the winners of the event here.
NAIC 2023 exciting moments
Fans and competitors alike flocked to the event where players globally engaged in multiple games from the iconic franchise, ranging from the Pokémon Trading Card Game (TCG) to Pokémon GO, Scarlet, and Violet editions.
With such an extensive range of activities packed into the three-day event, the Pokémon NAIC was a whirlwind of excitement. All games were live-streamed, providing an immersive experience for those unable to attend. However, catching all the action in one go is a daunting task. For Pokémon enthusiasts looking for exciting highlights, check out the short video below.
NAIC 2023: Setting the stage (literally) for success
The tournament encompassed contests for every unique aspect of Pokémon. Given that fans would be engaging with the event physically and virtually, it was paramount to craft a competitive arena that was captivating for all spectators. This stage needed to epitomize the distinctive and cherished characteristics inherent to each of the Pokémon realms.
The Trade Group helped design and construct the stage.
Additionally, we helped design and build the merchandise area.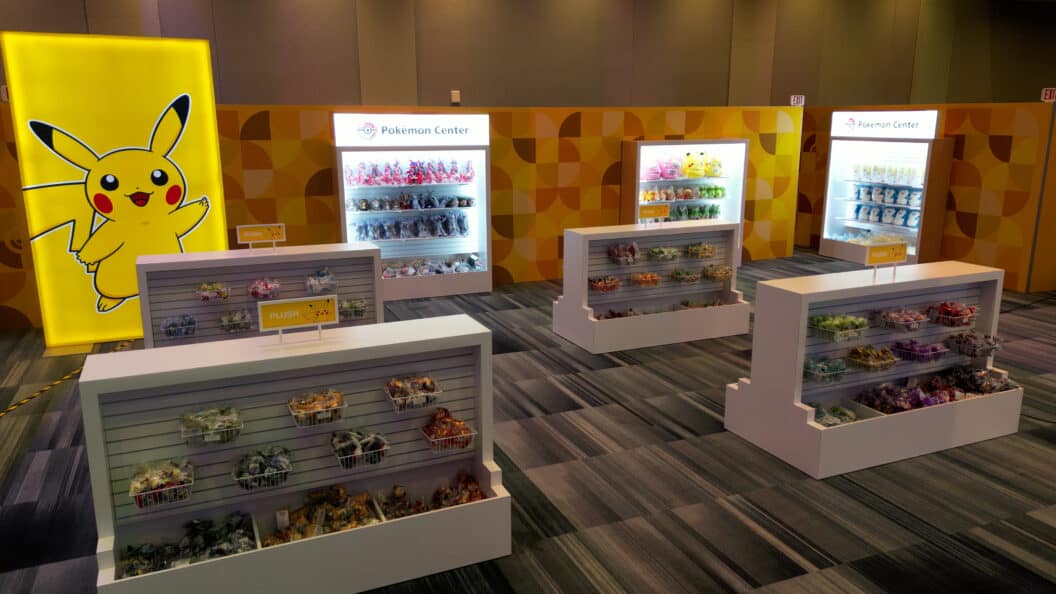 The event details were fun for the fans, but also important for the incredibly hardworking staff that ran the show to have fun too. Check out what Kay says about the staff party:
Conclusion
The Trade Group strives to make out clients the heroes and celebrate victories with them. We can make your wildest marketing goals come to life. Larger general contracting companies can be hyper-focused on execution that they leave out some of the marketing goals. We believe that when our clients are successful, then we are successful.
Looking for the next big idea for your company's next big event? The Trade Group can help you create a super exciting event that turns attendees into fans. Contact us here or give us a call at 972-734-8585.